Welcome To

51 International
The FIFTY 1 INTERNATIONAL, Gurugram's most progressive and hardworking Team of Realtors. We believe that each client, regardless of their budget, is entitled to the same quality of assistance, consideration, and marketing. We help you get more for your Real Estate. Get started with the best property search with us, because we are the only team in Gurugram that delivers the best. We will be glad to assist you in finding the property of your dreams.
Redefining Luxury Real Estate with competency
Redefining Luxury Real Estate with competency
We adhere to the highest ethical standards, delivering our traditions of integrity and justice while aiming to achieve a perfect win in every deal we pursue. Quality is what we aim for, and we truly know how to achieve it. We approach our job with forward-thinking and a drive to excel.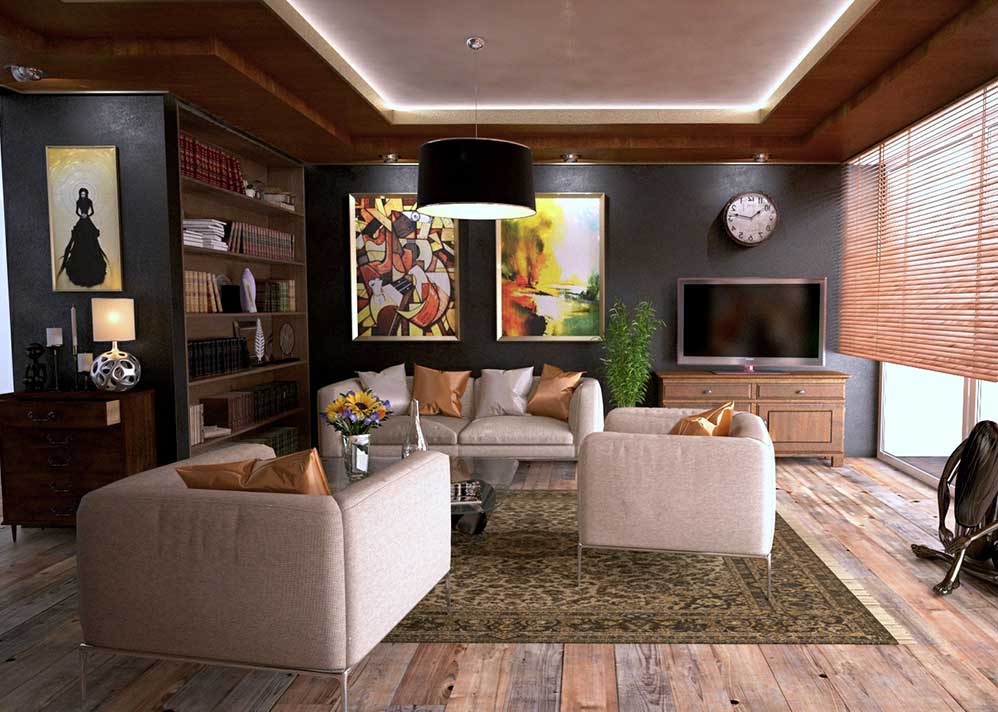 We Help You
To Find The Best
Property For The Future.
OUR VISION
Our vision is to create a better everyday life for many people.We consistently strive to develop collaborative partnership,based on transparecy and mutual trust which serves to build enduring relationship.

We provide luxury homes and world class real estate services that meets our clients need at all times with our expertise.
OUR MISSION
Owning a home is a keystone of wealth and emotional security. Our mission is to help connect people who want to buy their own house. We are enthusiasts with home related services and knowledges that fulfill their needs at the right price. We believe in embracing fresh ideas and bold thinking doing the right thing for the long term. We will make the families happy we serve a satisfaction.

Akshay Sardana - Founder & CEO
We hand pick and hire only the Smartest, Savviest professionals in the game. Join the best team in Gurugram and be part of the most accomplished Real Estate Company.
Roselina Thomas
What Our

Clients

Say About Us
We're proud to call ourselves a bold, forward-thinking firm with a guiding prupoe of empowering people to change the world. It's rewarding when industry peers, media organizations, and others think of us that way as well.
Mr. Nitin Madan
CA
Its true, people do business with people, not companies. 51 International team made me invest my money in just the right home. I'm ecstatically happy with the best price you got for me for my home. I will definitely spread your names and wishing you all the best. Thank you!
Mr. Sandeep Ahlawat
Army Officer
Excellent investment yet again. There's a reason why I keep turning to team Fifty 1 International time and again. Your work has been consistent par excellence every time I needed such big investment decisions. Keep up the good work team 51.
Mr. Mukesh Bansal
CA
Working with team 51 has been a breeze. We bought an under-construction condominium home at an extremely competitive price no one offered us in the market. They were also able to negotiate a favorable closing timeline to assist with our tax implications. All and all an A+ team in Gurugram real estate market.
Dr. C.s sharma
Professor
At the very outset I shall like to record my unqualified appreciation of the fairness and sincerity of Mr. Akshay Sardana of 51 International who has been very very cooperative and honest in his dealings with me. He is always very positive and reassuring in his approach. I have booked a flat at Silverglades Hightown Residency in Gurgaon through him. A very satisfied friend of mine, who had purchased a flat through him at Mahindra Luminaire Gurgaon, had referred him to me.Unique thing about 51 International is that they don't wind up their relationship with buyers until the booking of fats. Rather they keep caring for you and handling your issues even after the close of sale. This I deeply admire and wish them the best for their bright future.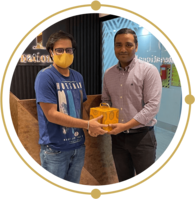 Mr. Tushar Solanki
As our realtor , he helped us find the right house in the right neighbourhood for the right price. 51 international is always on our side working to make our house purchase as simple and successful as possible.
Mr. Yogesh Sahni
I have pleasure for working with one of the 51 International team lead Akshay Sardana. From start to finish he is very responsive, kind and constant professional.
Identifying the right property to meet our needs. He is always accessible and willing to make a variety of suggestions and options as we tried to. We feel we have a trustworthy partner for searching our home. Thank you team 51 International.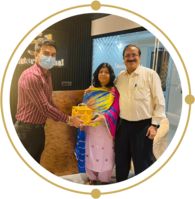 Dr. Ravindra kumar
I will definitely spread your name and wishing you all the best. Thank you team 51 International. The best real estate company, I have ever dealt with. Very professional, experienced and helpful agents. Highly Recommended. Experience with 51Intl is absolutely wonderful. As likely having friend on the inside that is working for you. 51intl is fabulous realtors with selling and buying. Highly Recommended. 51Intl is most extremely honest upfront and was able to find us a great apartment that fit tight in our price range. It is a nightmare to find a dream home in Gurugram but after meeting with 51Intl team it is very easy to find my dream home in Gurugram.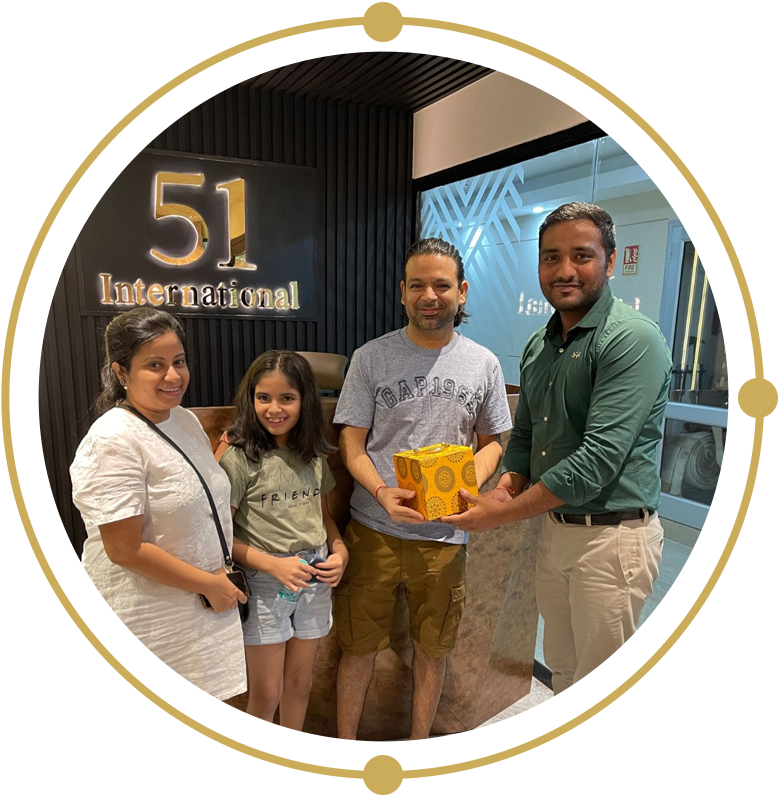 Dr. Manish Samnani
Doctor
I had a very pleasant experience with the professionals and also business with Fifty 1 international.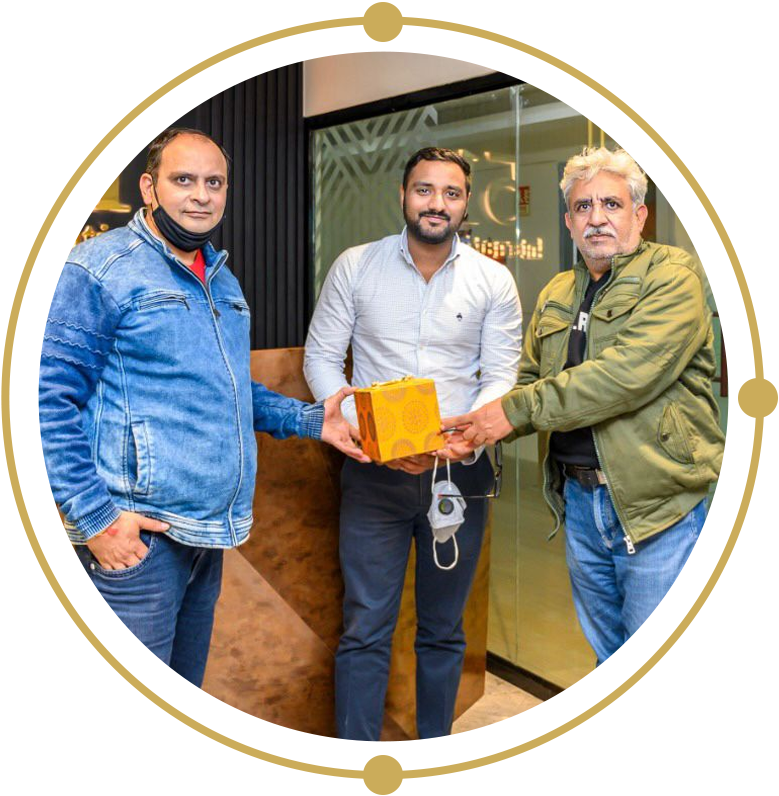 Mr. Gagan Khurana
Businessman
Feeling very happy with Fifty 1 International. Amazing Services proided by Mr. Akshay Sardana and Team.
Mr. Akshay Sachdeva
A very modern team who are growing themselves and provide all service for home searching peoples. Blessing for fifty 1 International.
Download The App Now
The best App that helps you locate best-selling properties. Download our app now and start your real estate journey with us.


Copyright © 2020 Fifty1 International | All Rights Reserved